WORKSHOP
A.K.K. Engineering workshop is located in Zone 12B, Kampung Pasir Gudang Baru, State of Johor.
It is built on a corner lot land of 2.5 acres.
Our workshop consists of three blocks of buildings with total covered area of 62000 sq. ft. A two storey office block is in the same location which serve as headquarter of A.K.K. Engineering and its subsidiaries.
Our workshop is fully equipped with various fabrication machineries and tools to support our production.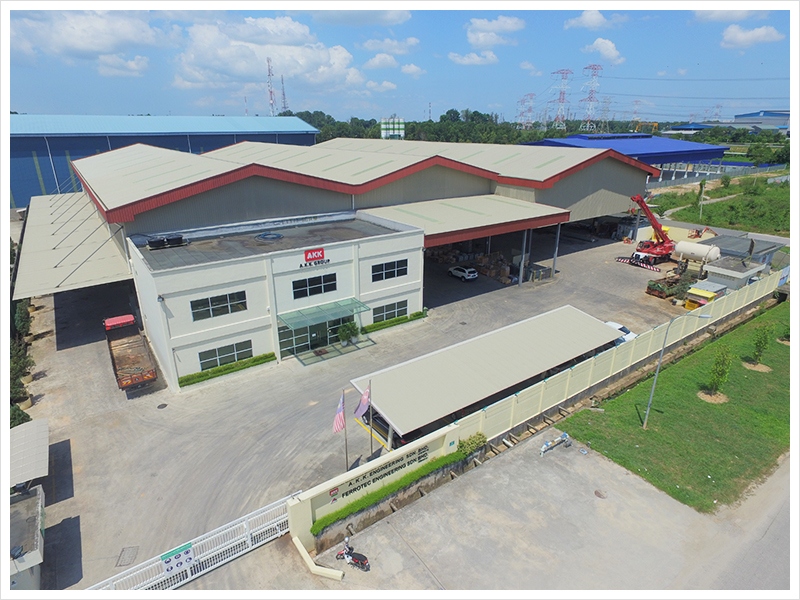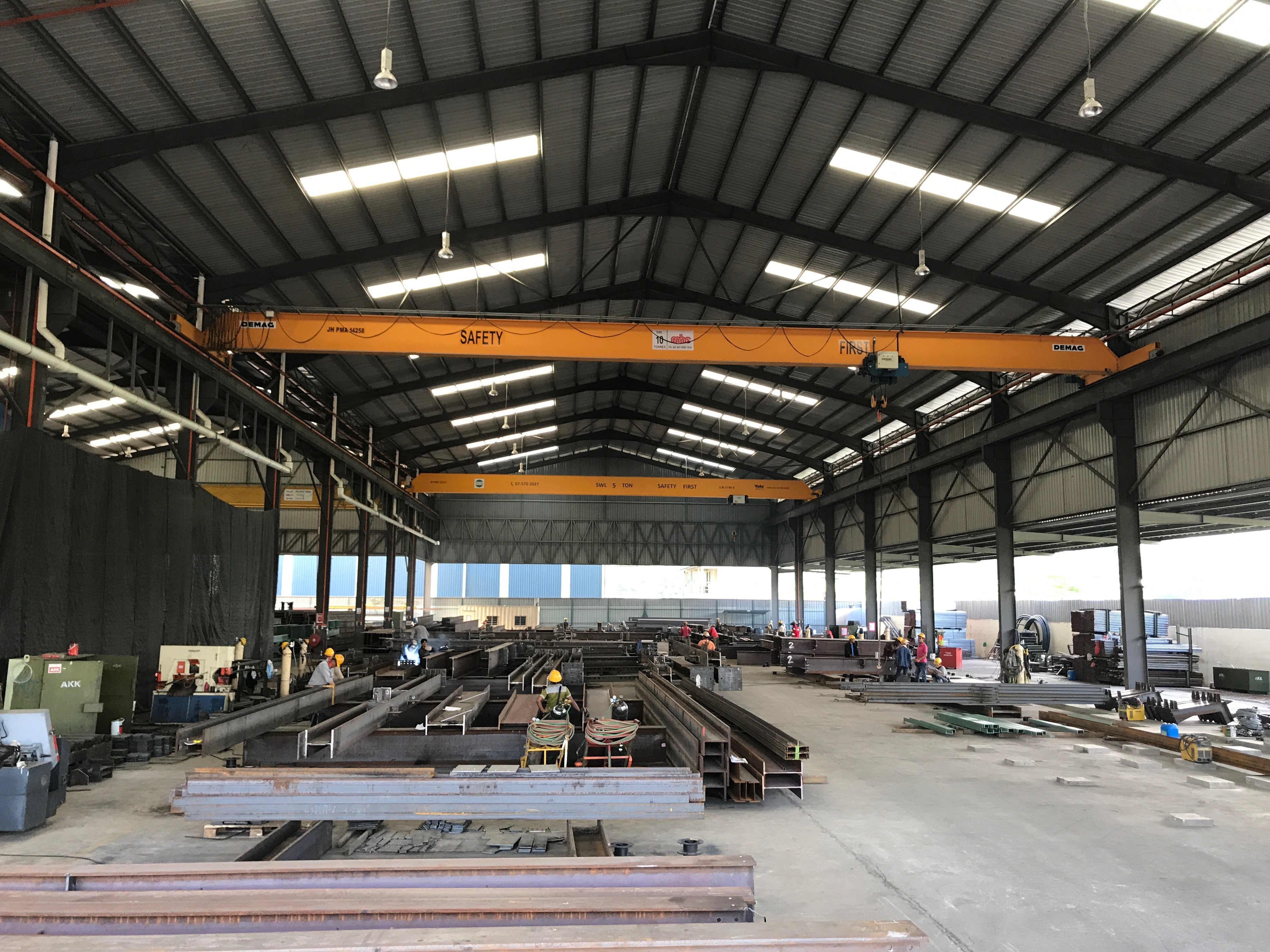 AREA
Land : 10000m²
Fab Space : 6000m²
ELECTRICAL
CURRENT
500Amp
OVER HEAD
CRANE
5 T/10T
FACTORY MAIN
ENTRANCE
9m
MAXIMUM FABRICATION HEIGHT IN FACTORY
10m
| Item | Overhead Crane |
| --- | --- |
| Fabrication Workshop BAY1 & BAY2 24m x 72m |  3 units |
| Fabrication Workshop BAY3 28m x 80m |   2 units |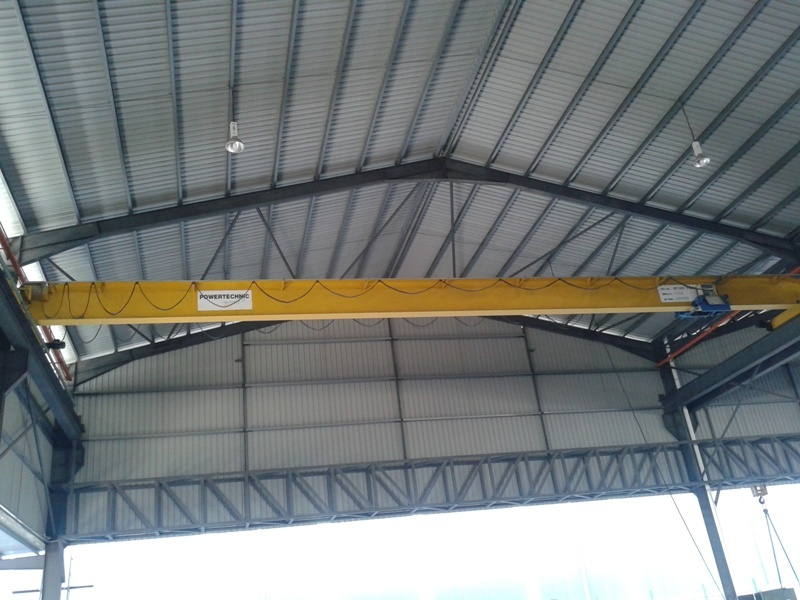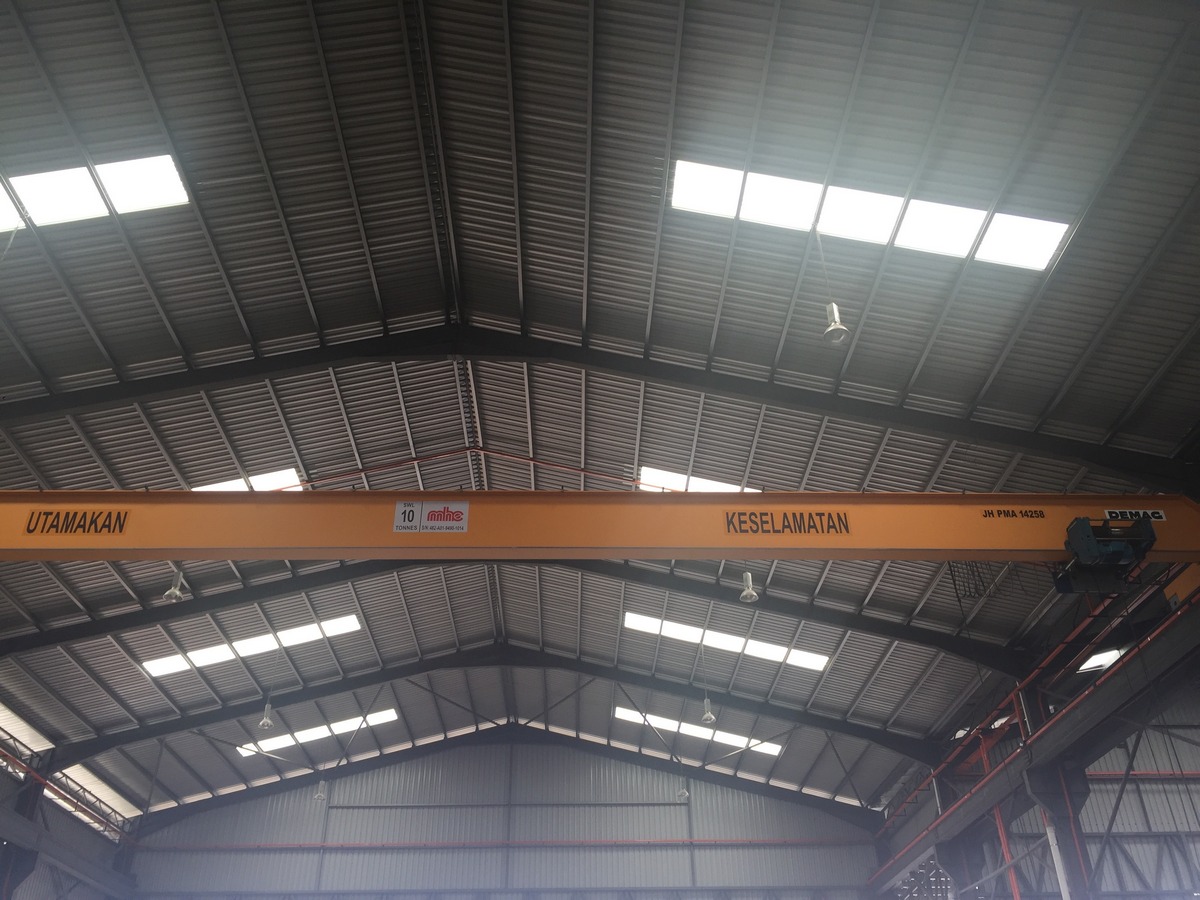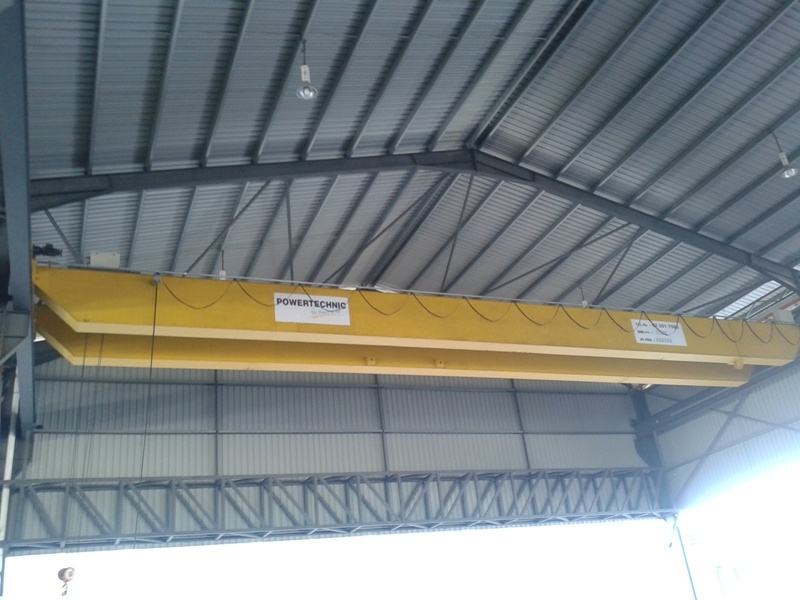 | Item | Qty |
| --- | --- |
| Overhead Crane 5T | 2 units |
| Overhead Crane 10T | 3 units |